People who seek security today expect to receive the highest level of security on a cost effective basis.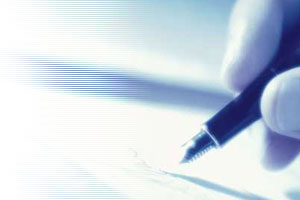 MCSI Intelligent Security is the proffered Security Large Institutions employ for Network Behavior Analysis, CCTV System Solutions in order to Secure and Monitor Complex Network infrastructure.
MCSI Intelligent Security Deploys Non-intrusive security for End-to-End Network Visibility
MCSI's VPN remote access solutions connect branch offices and remote sites together and allow secure access to information and applications from anywhere. Strong authentication prevents unauthorized access to networks. MCSI's VPN solutions offer security, flexibility, and assurance with proven VPN technology, comprehensive management, and the experience and insight needed to develop unique security solutions for the private and government sectors.
MCSI Intelligent Security Encryptor Solutions
The SafeEnterprise WAN Encryptors are high performance, purpose-built integrated security solutions designed to secure ATM, Frame, Link, and SONET/SDH networks. The MCSI WAN Encryptors integrate transparently and simply into these different network architectures. High-speed throughput and extremely low latency make them ideal for high-speed data and time-sensitive voice and video applications.
Users value a single solution that provides scalable performance and seamless end-to-end integration to deliver improved network operations and performance without compromising security, and the SafeEnterprise MCSI WAN Encryptors are the perfect solution. They employ the federally endorsed AES and Triple DES algorithms with the flexibility to be deployed at speeds of 9.6 Kbps to 10 Gbps.
For comprehensive management and monitoring, all the MCSI WAN Encryptors are compatible with the SafeEnterprise Security Management Center, a robust, Java -based policy management software application with secure, flexible, and transparent SNMP-based control and monitoring capabilities. The SMC provides the ability to define integrated security policies that can be distributed across multiple WAN Encryptor devices.