People who seek security today expect to receive the highest level of security on a cost effective basis.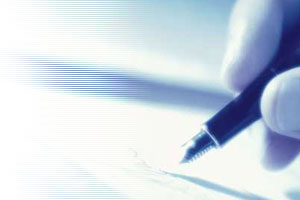 MCSI Intelligent Security is the proffered Security Large Institutions employ for Network Behavior Analysis, CCTV System Solutions in order to Secure and Monitor Complex Network infrastructure.
MCSI Intelligent Security Deploys Non-intrusive security for End-to-End Network Visibility
New York, May 22, 2007 IG Federal, Inc., the largest wholesale provider of electrical products in New York City is please to employ MCSI Intelligent Security System, which leverages NetFlow from the organization's network infrastructure, to protect its complex and demanding network from internal and external threats.
MCSI Intelligent Security collects and analyzes natively available NetFlow, without deploying additional probes or appliances, to provide end-to-end network visibility and actionable intelligence that enables both security and network operations to ensure security, performance and availability of the enterprise network.
MCSI Intelligent Security Deploys a secure virtual LAN in the core routing area of the enterprise s network, our IT security team is used to detect and mitigate threats. Simultaneously, MCSI Intelligent Security serves as a powerful resource for both network operations and desktop/server teams seeking to enhance performance and ensure availability.
MCSI Intelligent Security vigilantly monitors your network traffic and alerts you to anything unwanted or unexpected activity so that you can take action quickly. We organized your network into zones and sub-zones, allowing MCSI s intuitive GUI making it easy to spot exactly where and when something is happening on the network in real-time.
MCSI Intelligent Security network behavior analysis technology provides remote visibility, insight and protection for some of the most important aspects of any IT environment, including private, residential, commercial, industrial and investigative, information system and Resort Information System (RIS). The RIS manages resort surveillance administration, resort surveillance data storage and a picture archiving system .